Weekrise Academy
Become super productive with Weekrise.
Daily Digest
Weekrise Pro and Team-Plan customers can enable an email digest of their tasks for the day. You can select on which days you want to receive the digest and at which times.
Digest emails are a great way to start your day, so you know what to do right from the get-go.
To enable digest emails, visit your account settings and click on Digest. Then select when you want to receive your digest.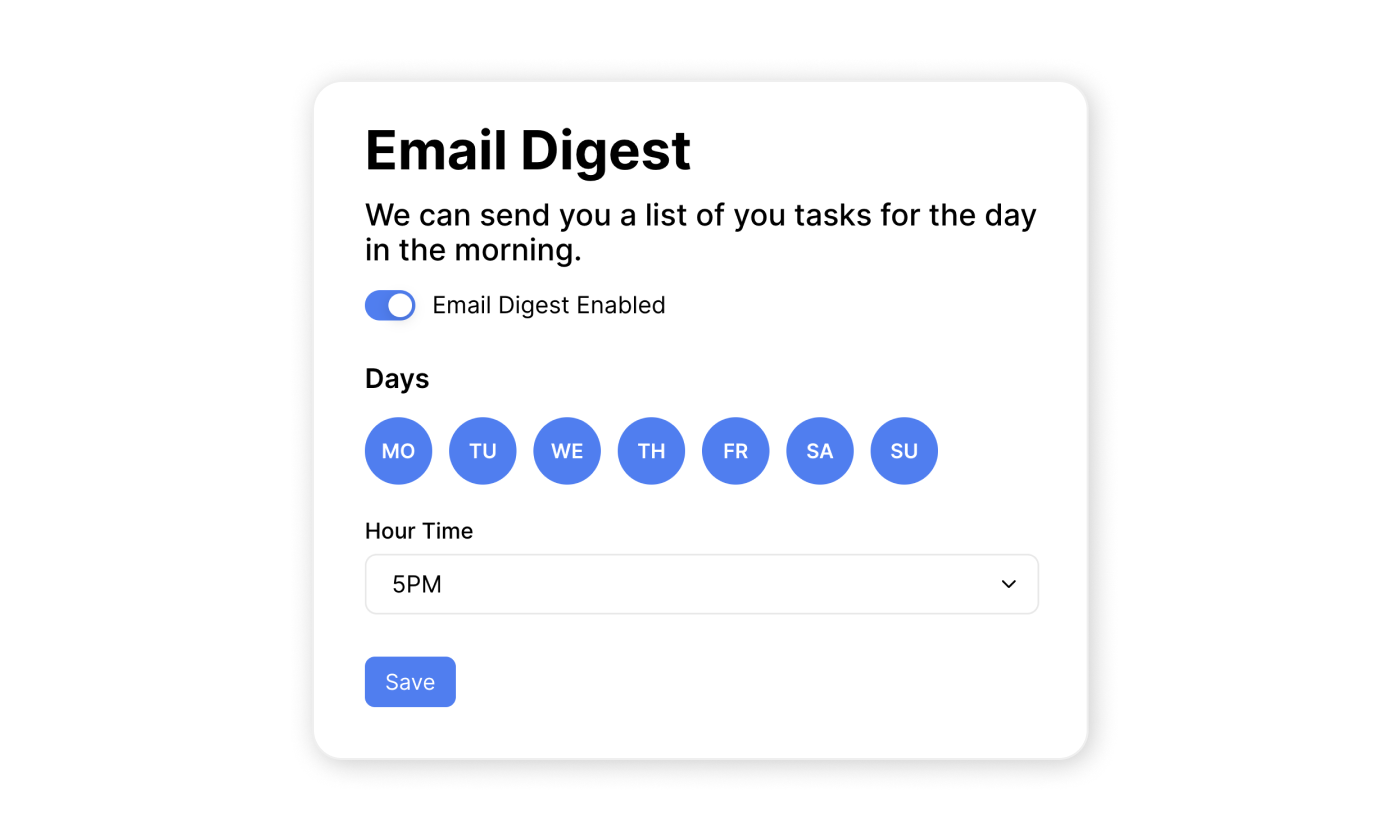 We will not spam your inbox with "You have no tasks for the day emails"; we will only email you when there are tasks.